School of Medicine
Student life
Extracurricular activities
Because the School of Medicine requires 6 years to complete, it has its own student clubs separate from other schools at Hirosaki University. Athletic clubs practice daily for the championships at the East Japan Medical School Athletic Meet. Although the clubs at the School of Medicine won Jun Koshiki baseball, rugby, and karate (male Kumite, male Kata) championships in 2003, the School of Medicine ranked 6th among all participants.
There are also diverse arts clubs, including something unique to the medical school such as the Chinese Medicine Study Group. Orchestra at the School of Medicine performs at annual concerts as well as Christmas concerts at the teaching hospital for patients.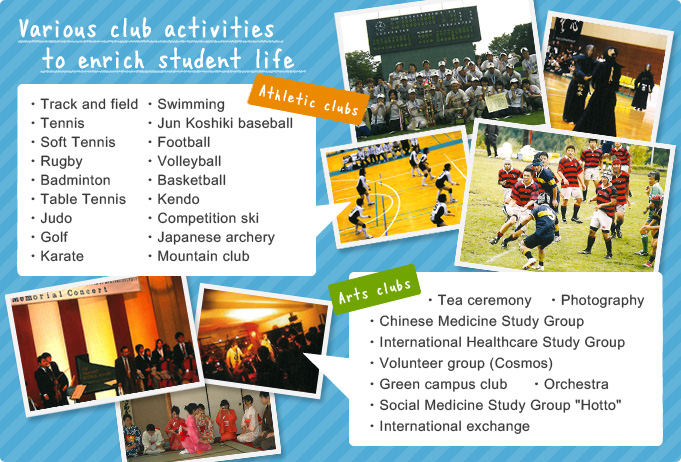 International exchange
Various international exchange programs are held for medical students, including externship at our sister concern school trainings at Far Eastern State Medical University in Russia, and training at a hospital and homestay at the US Air Force Base in Misawa, Aomori.