Message from the Dean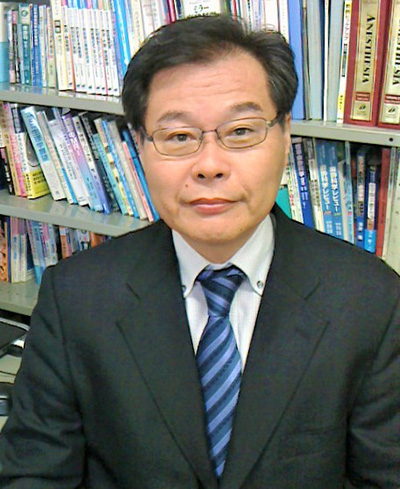 Kazuyoshi Hirota, MD, PhD, FRCA.
Dean, Graduate School of Medicine, Hirosaki University
I extend to you a personal and warm welcome to the graduate school – I am a local resident where I live with my family and work as an anesthesiologist. I started my career here as an instructor and eventually became professor and chairman of Department of Anesthesiology.
Hirosaki University School of Medicine was founded in April 1944 as Aomori Medical School, which later became Hirosaki Medical College in February 1948. In May 1949, Hirosaki University School of Medicine was established, along with the current Japanese higher education system. Hirosaki University School of Medicine is the second oldest School of Medicine in Tohoku district.
In 1958, Hirosaki University Graduate School of Medicine (doctoral course) was established. Later in 2007, the Graduate School of Medicine was designed to consist of nine major divisions: the divisions of Molecular Biology and Genetics, Neuroscience, Oncology, Cardiovascular Medicine, Reconstruction and Transplantation Medicine, Comprehensive Medicine and Health Science, Sensory and Integrative Medicine, Bioregulatory Medicine, and Developmental Medicine.
The School of Medicine is closely linked to our principal teaching hospital, Hirosaki University Hospital, which is the largest hospital in Aomori prefecture, equipped with modern facilities for diagnosis and treatment.
The ideals and principles of Hirosaki is "communicating to the world" and "creating with our community". Thus, according to these principles, our medical school educates both medical students and graduate students, supports the regional medical service in Aomori prefecture and the surrounding area, and also performs regionally oriented medical researches that can develope national and international importance.
Hirosaki University is located in a historical city famous for its cherry blossom festival in spring and Neputa festival in summer. Hirosaki is also well known as the premier apple-producing district in Japan. Visitors can also enjoy winter sports and hot spring relaxation.
So, I welcome you as visitor, student, faculty or researcher to this historic medical school and beautiful city.