Patients coming before the start of reception
Returning patients can register from 8:00 with the revisit reception machine.
We will show you to the reception machine in the order of seat number, so please take a seat in the waiting hall.
Patients in wheelchairs can use the handicapped parking lot.
The reception for new patients starts from 8:30 at the (1) First Visit Counter.
For a smooth first visit, please refer to this guide.
Please fill out a first visit application form at the counter for filling out the first visit application form and take a seat in the order of the seat number in the first visit waiting room.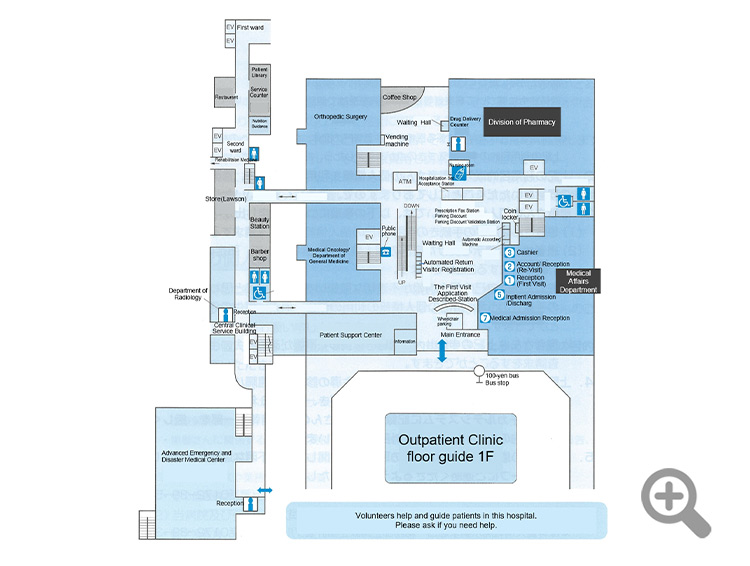 Floor guides
Click the floor guides to see a bigger version.